When was the last time that you were at a drive-in movie theatre? Depending on how old you are, you may answer, Never or Long ago. Others may surprise us with, Last summer.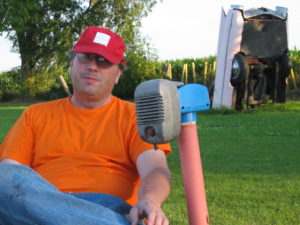 There seems to be the belief that drive-ins are in decline. But, given the explosive attendance on any weekend, it makes you wonder. Shining Stars is an attempt to record where Canada's drive-ins stand today and to understand the continued nature of their appeal.
We visited drive-in movies from the east coast and made it all the way to the Prairies speaking with owners, operators and the enduring fans of all ages.
Our Host
Rob Salem was a critic, columnist and editor with the Toronto Star for over 25 years. He hosted a weekly TV show on the Drive-In Classics digital cable channel, and appears regularly on several other national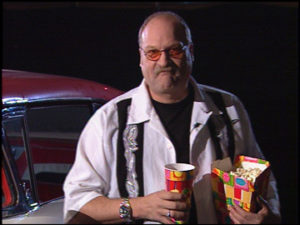 networks, including Star TV, CTV, Talk TV and CBC Newsworld, as well as Saturday Night At The Movies on TVO. Rob delivered a delightful performance giving great credibility to the production.
Documentary, 48 minutes
Broadcast Partners
Bravo!, Drive-in Classics, CBC Country Canada
Production Sponsor
Warner Bothers
Crew travelled by Enterprise