On a beautiful Thanksgiving afternoon, Robert Hastings murdered his mother and father with an ax.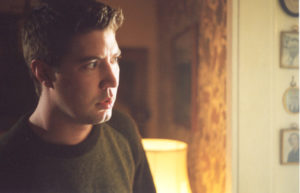 It's now three years later and Adam Hastings – Robert's brother – returns to his family's vacant home to settle his affairs. While packing, Adam spots a gentleman walking in a nearby wooded lot. The gentleman politely claims that he once lived in the house. Adam thinks nothing of the curious stranger, but then discovers that the gentleman is actually the ghost of Herbert Ross – a local butcher who was rumored to have murdered over a dozen children. Adam begins digging into the history of this notorious figure, believing that Ross must have had something to do with Robert's bloody crimes.
But, time is running out for Adam; he learns that Robert has escaped from a maximum security institution.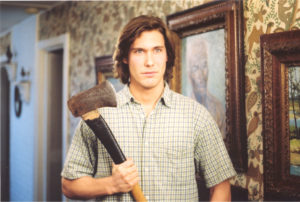 And Adams knows that Robert can only be heading in one direction – home.
The past can't remain buried forever.
The Final Homecoming (2004)
89 minutes
Thriller, Ghost Story
Broadcast Partners
OutTV, Drive-in Classics, Netflix

Global Distribution Partner
Echelon Entertainment