We've produced training videos, corporate histories, interviews with CEOs and even videos that satire the company for employee parties for all kinds of businesses.
As communicators we're often challenged to get everyone on board with a product launch, or to get the troops behind a change in business objectives or even to inspire unity and trust during a merger. These are noble tasks but they aren't always easy.
Advantages
A Boutique Company
We have some key people and significant technology under our roof and if the job requires it, we call in professionals with whom we have a dedicated relationship for their expertise. Being a boutique communications company keeps us nimble so we can quickly respond to your needs. And with less overhead, our projects are priced to perfection.
Corporate Experience
Jonathan Karlaw – our principal – was part of the corporate world working in the communications field for over fifteen years. Stake holders, brand ambassadors, senior buy-in are all concepts that Jon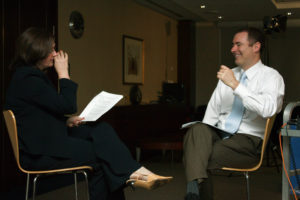 understands. Each company has its own culture – it's not just a group of people who happen to all show up at 9 a.m. Working with your unique culture and making sure that it gets embedded into the project are skills that we have sharpened.
Leveraging Broadcast Know-how
Few corporate producers have succeeded in television production. It requires financial savvy, creativity and the ability to communicate effectively with many different people. It's not easy, but we've achieved some success.  We'll give you the same quality, craftmanship and attention that we provide to our broadcast clients!
National Reach
We've worked all across Canada and the United States. We've been to the beaches of Souris in PEI to the Plains of Abraham in Quebec City, to the oils fields of Alberta and the corporate offices of Vancouver. And we've shot in Manhattan and Chicago. Sometimes, our team traveled together, and sometimes we've hired locally, but we've got the experience and professional contacts to work almost anywhere.
We're Pleasant and Kinda Funny
We're people people and you can be confident leaving us with your most difficult vice president, your most shy IT technician and your most outrageous sales person. Because we're pleasant and kinda funny, they and you will enjoy working with us on any project at any stage.
Corporate Production Clients
Andlauer Transportation Services
Canada News Wire
Cancer Care Ontario
Centre for Addiction and Mental Health
CHUBB Insurance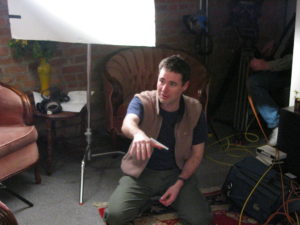 General Motors Canada
The Good Shepherds
Grant Forest Products
Invesco Investments
Liberty Airport Systems
Mackenzie Investments
Tippet-Richardson
Revlon Cosmetics
Woodgreen Red Door Family Shelter